Entries Wanted for the Spring Photo Contest!
Entries Wanted for the Spring Photo Contest!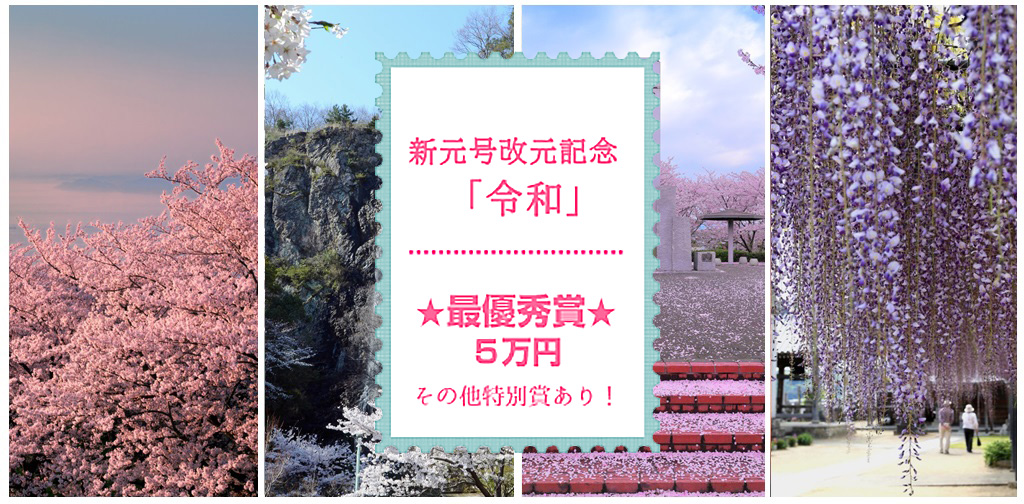 We're looking for photographs of Mitoyo in the Spring. The theme for this contest is the "Spring Beauty of Mitoyo."
With the upcoming dynasty change from Heisei to Reiwa, we're particularly excited to see what beautiful photographs will be captured of this pivotal period!
■Entry Period
Wednesday, May 15, 2019 – Saturday, June 15, 2019

■Theme
Spring Beauty of Mitoyo

■Requirements for Entry:
・Must be your photo
・Photos must have been taken in Mitoyo City
・Submitted photos cannot have placed in any other photo contest(s)

■Eligibility:
・Everyone is eligible to participate in this contest.

■Photo Specifications:
・Monochromatic or color
・25.4cm x 30.5cm or 25.4cm x 36.6cm
・No photo series

■How to Enter:
・Mail or bring your photo and submission form to the organizing office.
※Entries can no longer be submitted through our website. We apologize for the inconvenience.
Click here to download the photo submission form.

■Prizes:
★Special Reiwa Celebration★
【Grand Prize】 (1) ¥50,000
【1st Prize】 (4) ¥5,000
【Mayor's Pick】 (1) ¥5,000
【Destination Prize】(1) ¥5,000
【Honorable Mention】(10) ¥1,000 voucher

Copyright © 2018 三豊市観光交流局. All Rights Reserved.