Ishinoto Stone Tower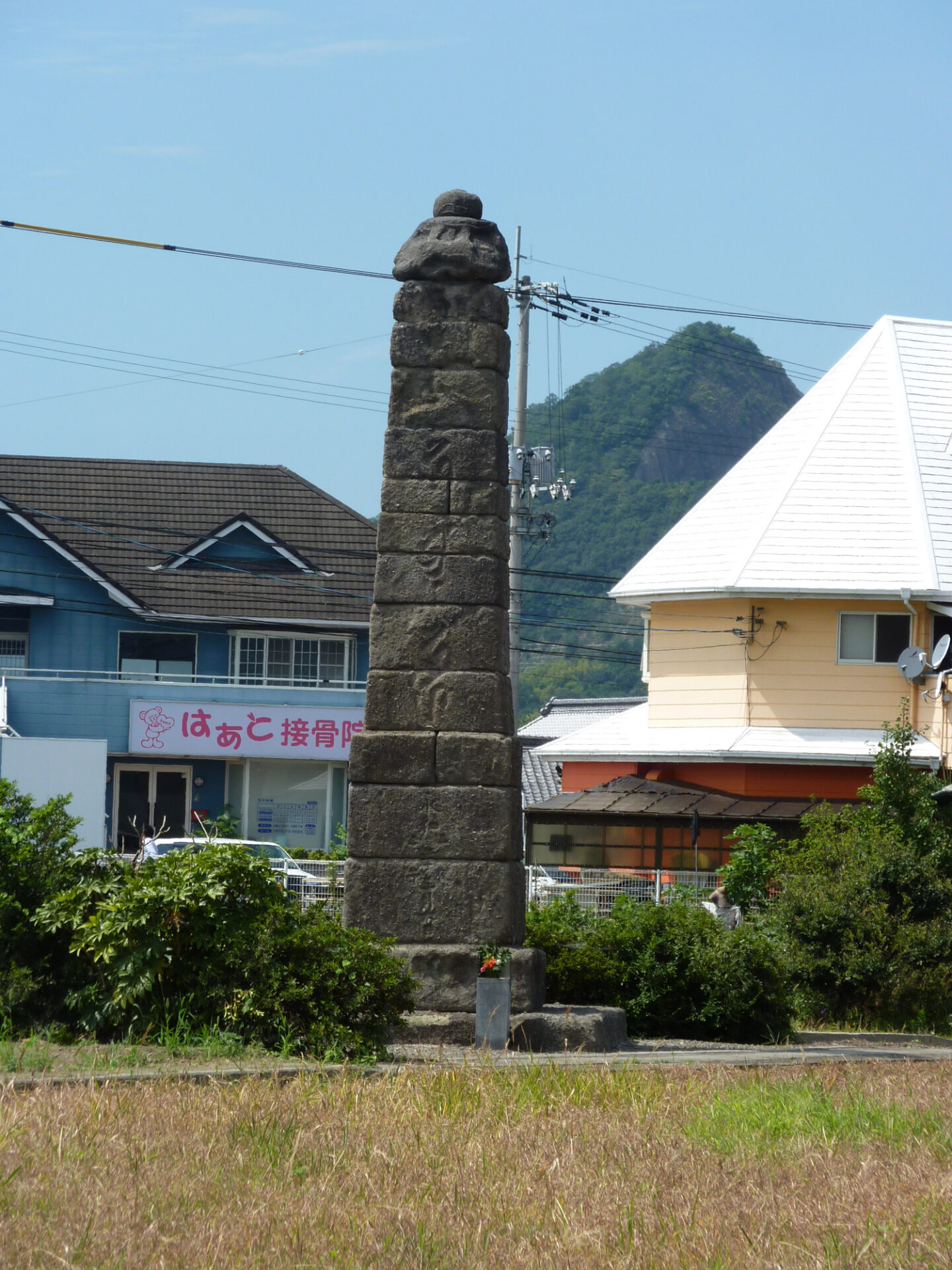 A stone tower stands unobtrusively in the midst of a field in Takase-cho. This tower is unlike any other in Japan, with 13 uneven layers.
The origin of this unusual tower is said to lie in the legend of the 800 Year-Old Nun. In this story, a young woman eats mermaid meat and gains long life and lasting beauty. She lives for 800 years, becoming a full Buddhist nun and outliving all her friends and acquaintances. She decides to travel around the country, and it's said that when she arrived in Takase, she built the stone tower before continuing on her travels.
Despite this story being known throughout the country, Takase is the only place to have a tower such as the Ishinoto Stone Tower.
| | |
| --- | --- |
| Address | Shimo Katsuma 1532 Takase-cho, Mitoyo, Kagawa |
| Access | Approx. 10 minutes from Mitoyo-Tossaka and Sanuki-Toyonaka exits of the Takamatsu Expressway by car. Head towards West Kagawa Hospital on National route 11 and turn Northeast at the 3-way intersection. The Ishinoto Stone Tower is in a field. visible from the road. |