Nio Marina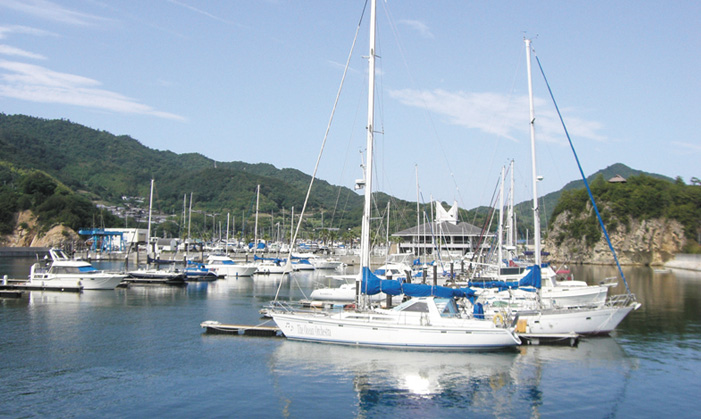 Boasting a barbecue house and campsite among its facilities, Nio Marina is well-known throughout Western Japan for being large and well-equipped. At any time, many yachts are lined up along the floating pier: a scene which can be enjoyed best from the vantage of the marina's clubhouse.
Management requests that all visitors briefly stop in at the Marina office before entering the pier area.
Address
Nio Otsu 918-12 Nio-cho, Mitoyo, Kagawa
Phone
0875 – 82 – 3231
Hours
April – Oct: 8:30 – 18:00
(Weekends, Holidays in July, Aug: 8:30 – 18:30)
Nov – March: 9:00 – 17:30
(Weekends, Holidays in Nov: 8:30 – 17:30)
Closed
Tuesdays, except holidays (will close following day instead)
Copyright © 2018 三豊市観光交流局. All Rights Reserved.