Please wait while you are redirected.

Available
Dates
Check the calendar below for availability.
※Excludes Tuesdays
※Dates not on the calendar may be possible with consultation.
Duration
About 90 minutes (Falling between 4pm and 8pm)
※Photo shoots are scheduled when low tide coincides with sunset, so the time will fluctuate with the seasons.
Meeting
Location
Chichibugahama Beach Parking Lot
(Otsu Niocho Nio, Mitoyo, Kagawa 769-1404/香川県三豊市仁尾町仁尾乙203‐3)
Availability
Maximum 1 group per day (Groups may include up to 40 people)
Pricing
1-10 members: ¥22,000  11-20 members: ¥44,000  21-30 members: ¥66,000  31-40 members: ¥88,000
※An additional fee of ¥11,000 will be added to weekend or holiday shoots.
※All prices shown include tax.
Payment
Method
Cash or PayPay. Please pay the staff after meeting at Chichibugahama Beach
Photo Shoot Availability 2021
Month
Available Dates
Sunset
Jan
1/9(Sat) – 1/17(Sun)
17:15
1/24(Sun) – 1/31(Sun)
17:30
Feb
2/1(Mon)
17:35
2/8(Mon) – 2/18(Thu)
17:45
2/22(Mon) – 2/28(Sun)
17:55
March
3/1(Mon) – 3/5(Fri)
18:00
3/10(Wed) – 3/22(Mon)
18:10
April
4/21(Wed)
18:40
4/23(Fri) – 4/28(Wed)
18:45
May
No
dates
available
June
6/2(Wed)
19:10
6/7(Mon) – 6/17(Thu)
19:15
6/23(Wed) – 6/30(Wed)
19:20
Month
Available Dates
Sunset
July
7/1(Thu)
19:20
7/7(Wed) – 7/16(Fri)
19:20
7/22(Thu) – 7/30(Fri)
19:10
Aug
No
18:55
dates
18:40
available
Sept
9/3(Fri) – 9/6(Mon)
18:25
9/8(Wed) – 9/12(Sun)
18:20
9/22(Wed) – 9/26(Sun)
18:00
Oct
10/2(Sat) – 10/8(Fri)
17:40
10/16(Sat) – 10/25(Mon)
17:20
10/31(Sun)
17:10
Nov
11/1(Mon) – 11/7(Sun)
17:10
11/14(Sun) – 11/23(Tue)
17:00
Dec
12/1(Wed) – 12/6(Mon)
16:55
12/15(Wed) – 12/22(Wed)
17:00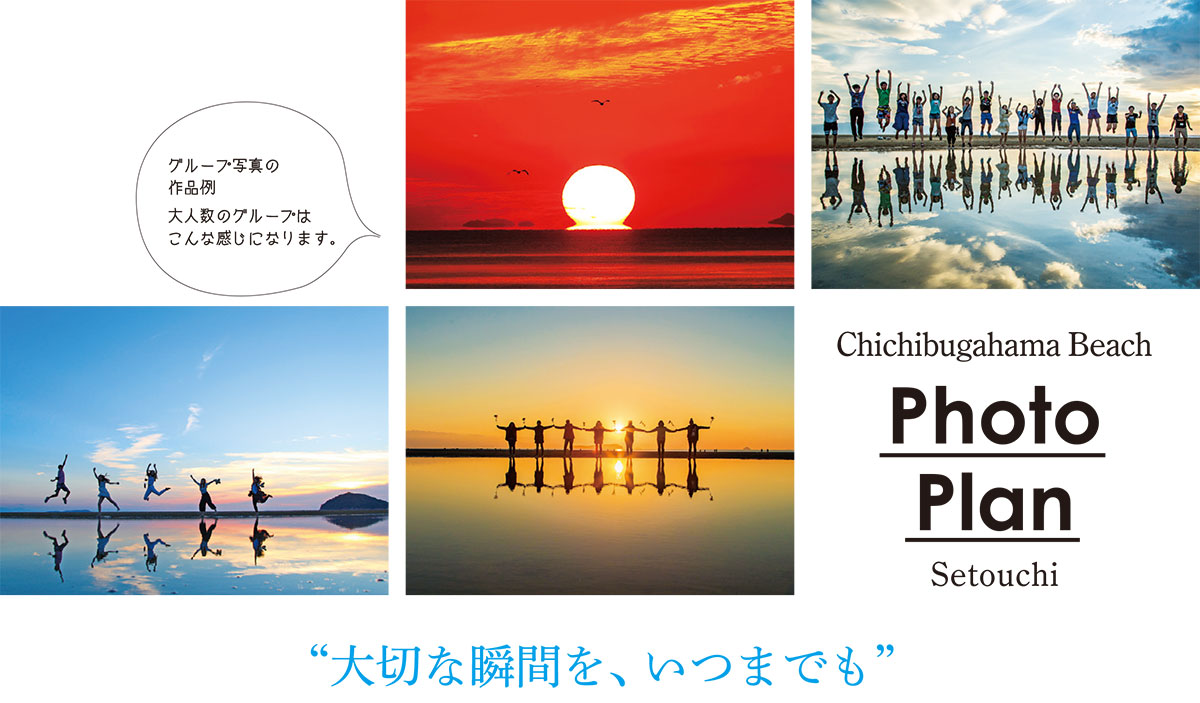 Included in Your Shoot:

・On-location photo shoot for up to 40 people
(Groups will be split up for photographing if larger than 10 people)
・Data download for 20 photos (edited and retouched)
※Download link will be sent to up to 2 members by email within 3 days of your shoot.
・Photographer and Staff fees
・Assistance in creating dynamic photos
・Small item rentals (flowers, umbrellas, etc)

Not Included in Your Shoot:

・Travel fees to Chichibugahama Beach
・Choice of photographer
・Makeup/Styling
・Printed Photos
・Photo albums or other photo goods

Optional Extras:

・Alphanumeric Cut-Outs: ¥330 per A3-size letter or number

Additional Information

・Photos may not appear as those in our promotional material.
・Shoots will be cancelled in the event of inclement weather. Customers will be informed by noon the day of a cancelled shoot. No fee will be charged in this case.
・Shoots may end early in the event of sudden shifts in weather. Half of the decided fee will be charged in this case.
・Customer-side cancellations unrelated to weather will incur a 50% fee before the appointed meeting time, and a full 100% fee for no-shows.
・Shoots are conducted in a public setting, so others may appear in the background of photos.
・On particularly crowded dates, groups may have to wait for spaces to open.
Strong winds will create ripples in the surface of the water and may interfere with getting a clear reflection. Customers scheduled for windy days will be consulted about whether to go forward with the shoot.
(Note that winds are typically stronger during the day and are more likely to interfere with clear reflections.)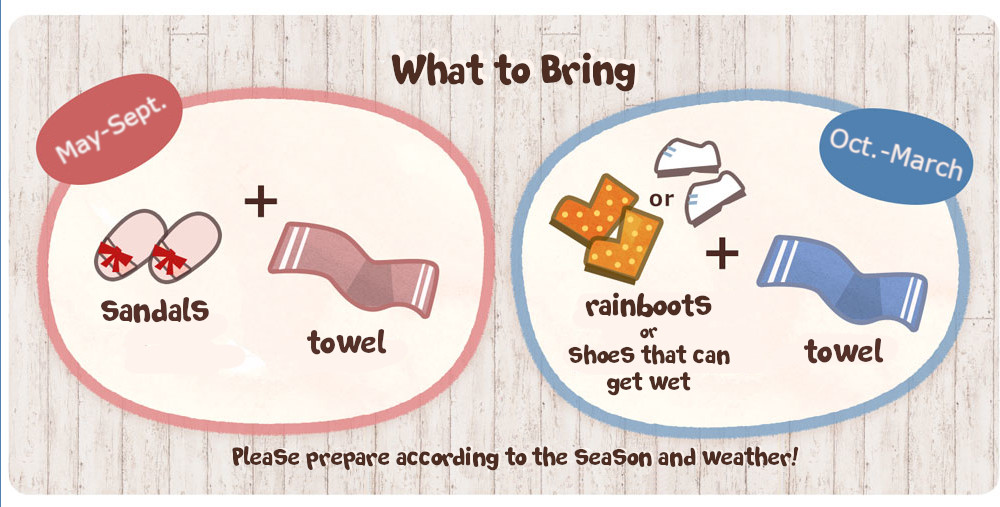 Fill in the fields below to book your shoot. Reservations can be made between 6 months and 3 days in advance.
After we confirm availability, you will be sent confirmation. Please bear in mind that we can only accommodate one reservation per day which are filled on a first-come, first-served basis.

–>