Visit Shishijima Island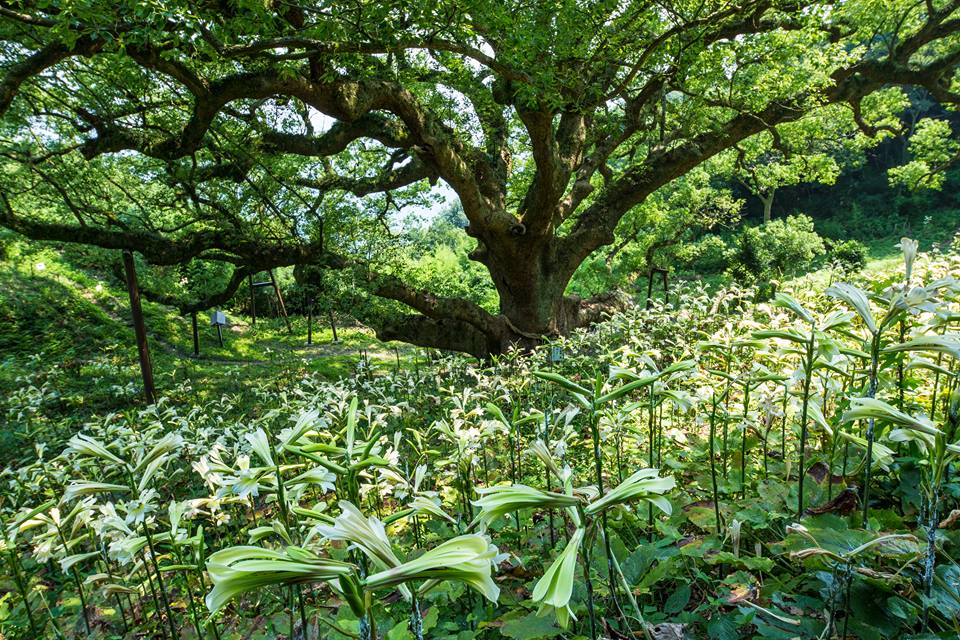 (Okusu: ancient camphor tree and steward of the island.)
Located 20 minutes offshore from Takuma-cho, Mitoyo's Miya-no-Shita Port, Shishijima Island is just 3.8km2 and has a population of only 20 people.
However, its size is not an indication of its significance. The island has a spiritual quality to it which can be felt strongly near Okusu, a 1200 year-old camphor tree that watches over the island.
invisible text that will force a break
whether this stupid program likes it or not


| | | |
| --- | --- | --- |
| | aa | |
Via Public Transit
From JR Takuma Station, take the Mitoyo Community bus on either the Takuma Line(towards Nabuto), Takuma-Mino Line (Towards Ohama), or the Takase-Nio Line (towards Ohama).
Get off at the Takuma Chosha bus stop.
From the Takuma Chosha bus stop, walk 3 minutes to Miya-no-Shita Port.
Community Bus Notices
Regardless of distance, fare is ¥100 to your destination.
The Takuma line bus schedule is different on Sundays and holidays.
The Takuma-Mino and Takase-Nio line buses do not run on Sundays or holidays.
▼The bus schedule can be found on Mitoyo's website (Japanese only).
▼The ferry schedule to Shishijima Island can also be found on Mitoyo's website (Japanese only).
Ferries are run by Awashima Kisen. Awashima Kizen ferry timetable
Contact Awashima Kisen: 0875 – 83 – 3204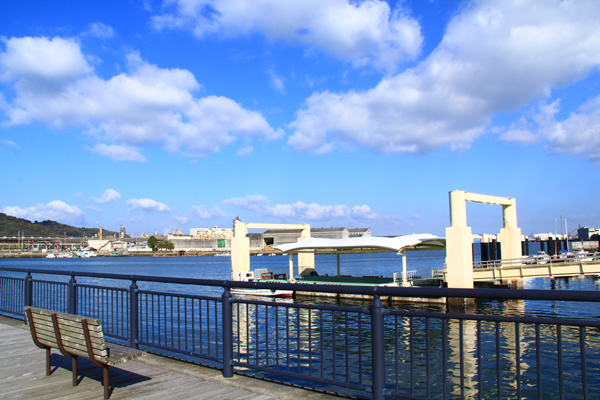 Miya-no-Shita Port is located across from Takuma Chosha (Takuma's city branch office) and next to Marine Wave.
Free parking is available at the port.
Please buy your tickets for the ferry from the vending machine on board the ferry.


| | | |
| --- | --- | --- |
| | aa | |
The only path to see Okusu requires some hiking and takes about 30 minutes.
We recommend that you wear comfortable shoes and hiking-appropriate clothing during your visit.

| | | |
| --- | --- | --- |
| | aa | |
This hand-built overlook is located near Okusu. Visitors can look out over a sweeping vista of the Seto Inland Sea

| | | |
| --- | --- | --- |
| | aa | |
This 100 year-old former family home is the only rest spot on Shishijima. If you visit, this should be your first stop to find out about the island. The building also houses a small store that sells coffee, ice cream, and souvenirs.
Tel: 090-1598-5885
Hours:10:00 – 11:30, 14:30 – 15:50

| | | |
| --- | --- | --- |
| | aa | |
Goats are the island's mascots. Ask the staff at Kusu-Kusu where they are today.
| | | |
| --- | --- | --- |
| | aa | |
Kisenka Guesthouse is the only place to stay on Shishijima Island. Get the natural island experience without electronic distractions and the sounds of nature all around you. Be sure to bring ingredients with you, because the guesthouse can provide cooking implements, but there are no stores on the island to buy food! And don't forget your amenities.
■Reserve your stay here:
Kinsenka Reservations
Address: Shishijima 328 Takuma-cho, Mitoyo, Kagawa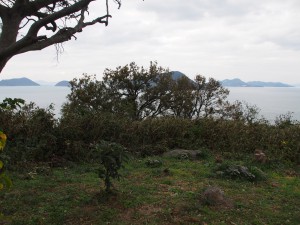 Approximately 40 minute's walk from the port and 109 meters above sea-level is the island's most scenic spot. Look around (literally!) as you enjoy the nearly 360 degree panoramic views!


○There are no stores on Shishijima Island. Please come prepared.
○Shishijima has a lot of hills and steps. We recommend bringing:
・comfortable shoes
・a towel (to wipe sweat in the summer)
・food and drink
○From June – September there are a lot of mosquitoes.
・Bug repellent
・Long sleeves, long pants
★Free bug repellent sticks are a available on the island. Get them from Ueda Beikokuten, located between Shishijima Port and Okusu.
Shishijima Island

Contact: Mitoyo Tourism and Exchange Authority TEL:0875-56-5880(Closed Tues.)

Copyright © 2018 三豊市観光交流局. All Rights Reserved.