Visit Awashima Island
Just off the coast of Takuma-cho, Mitoyo lies…


Public Transit
From JR Takuma Station, take the Takuma Line community bus bound for Nabuto or the Takuma-Mino line community bus bound for Ohama and get off at the Suda bus stop (about 20 minutes). Walk from there to nearby Suda Port, where you can board a ferry that will arrive at Awashima Island in about 15 minutes.
※The fare for any Mitoyo community bus is ¥100 to your destination, regardless of distance.
The Takuma line runs at different times on Sundays and holidays than it does Monday-Saturday.
The Takuma-Mino line does not run on Sundays and holidays.
▼Bus Timetables (Japanese Only)
▼Ferry Timetables (Japanese Only)
Contact Awashima Kisen: 0875-83-3204
You can also charter a water taxi to Awashima Island.
■Iseya Water Taxi
Phone: 0875 – 84 – 6753
Please contact Iseya directly with questions about taxi rates

(Click on the images to see an enlarged version.)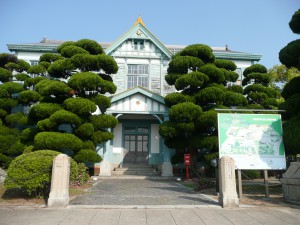 Founded in 1897, this museum was once Japan's first school for boat workers. This same school produced a countless number of sailors who then embarked on careers that took them all across the ocean. Located just 5 minute's walk from Awashima Port.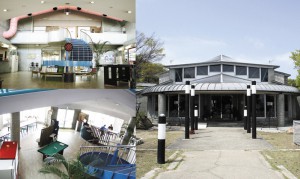 Le Port is both lodgings and a restaurant in one! They also other facilities, including a tennis court; this is Awashima Island's premier leisure spot.
■Visit their website(Japanese only)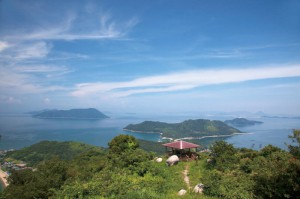 At 222 meters, Mt. Jo-no-Yama is the highest point on the island. It takes about an hour to climb to its summit, from which you can enjoy a 360-degree panoramic view of the Seto Inland Sea.
*We recommend wearing comfortable clothing when cimbing Mt. Jo-no-Yama.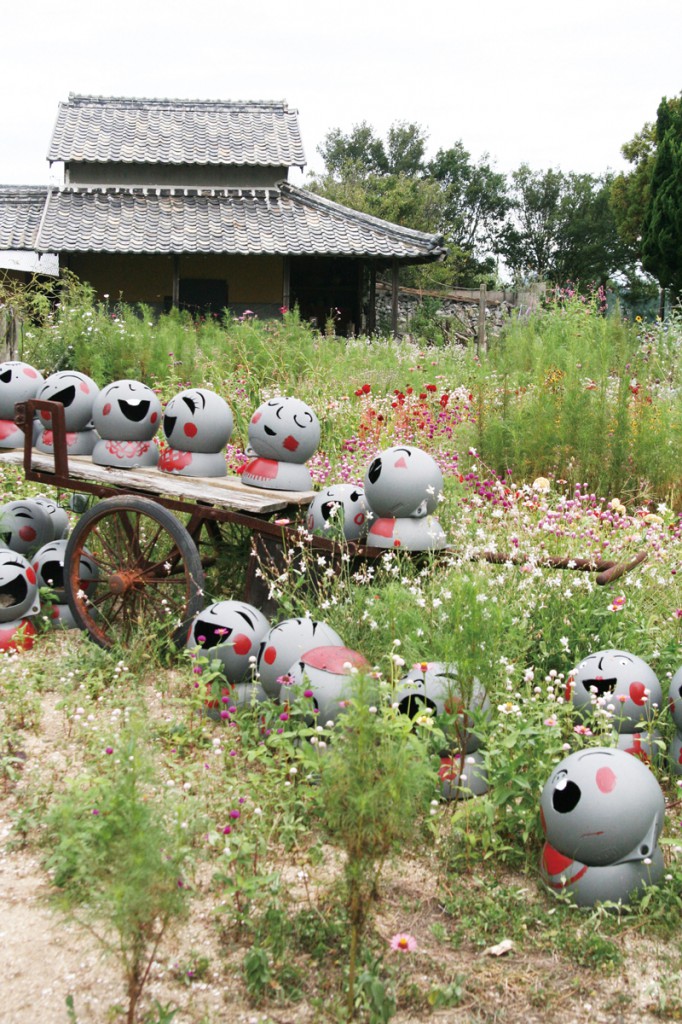 Buoy Bouy Garden features art made by the residents of Awashima Island. Made from recycled buoys, these works include imaginative statues of little Buddhas and animals.
It takes approximately and hour and a half to walk to Buoy Buoy Garden from Awashima Port.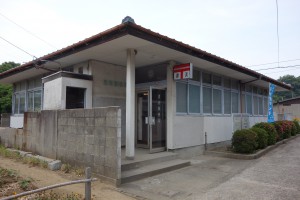 This is not a real post office, but rather an art project that receives letters with unknown addresses.
The Missing Post Office is only open on the 2nd and 4th Saturday of each month.
Feel free to stop by and read some of these letters to no one.
Please direct all inquiries about the Missing Post Office to the Mitoyo Industrial Policy Office.
Phone: 0875 – 73 – 3013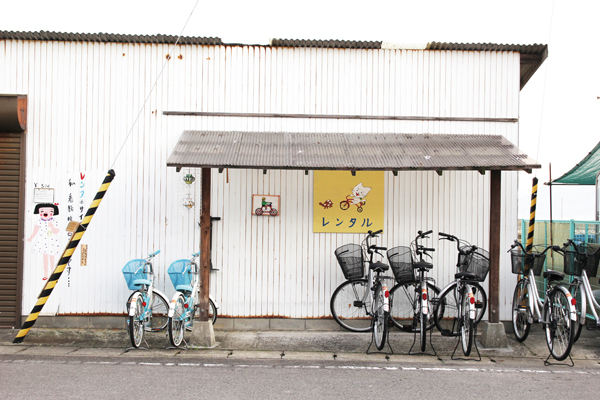 Island bicycle rentals are available near the port for ¥500 per day. These rentals are all self-service, so please pay by depositing your money into the mouth of Ms. Shimako Okuchi (the woman on the wall mural).

Some lodgings and meals may require reservations. Please inquire in advance of your visit.
Le Port Awashima: 0875-84-7878
Awashimataro Guesthouse: 0875-84-7285
Ginnan Guesthouse: 0875-84-6448

Copyright © 2018 三豊市観光交流局. All Rights Reserved.