Ayugaerinotaki Falls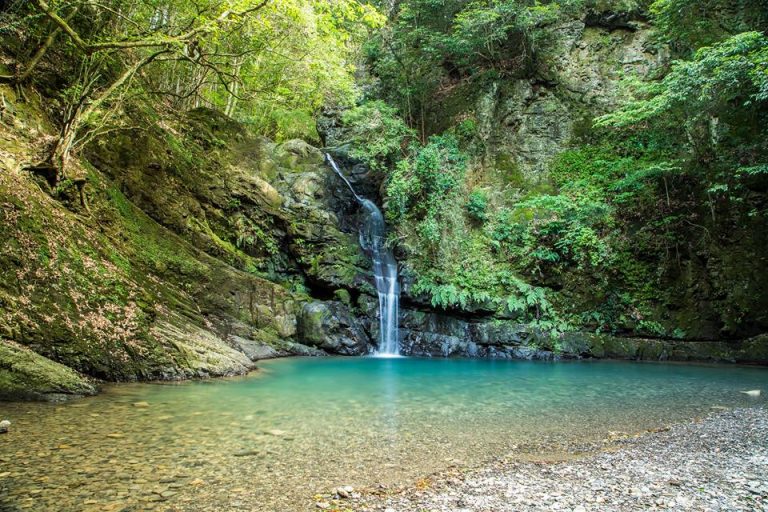 This elegant waterfall is located just upstream from Kogawa Dam. It's said that in Spring, the flow of this waterfall is too strong and any young sweetfish trying to travel upstream must give up and go back, giving the falls their name. While the falls themselves are relatively small, the atmosphere is such that a visit to Ayugaerinotaki Falls can be a calming experience.
Address
Kogawa, Saita Kami, Saita-cho, Mitoyo, Kagawa
Phone
0875-56-5880
Additional Information
★Visitors should park their cars at Takaradanosato Roadside Station and walk to the falls
★Open flames are prohibited
★Cosplay photo shoots are permitted. Please be considerate of others and stay on public property.
★Please be careful as it is easy to slip.
Copyright © 2018 三豊市観光交流局. All Rights Reserved.