Awashima Maritime Museum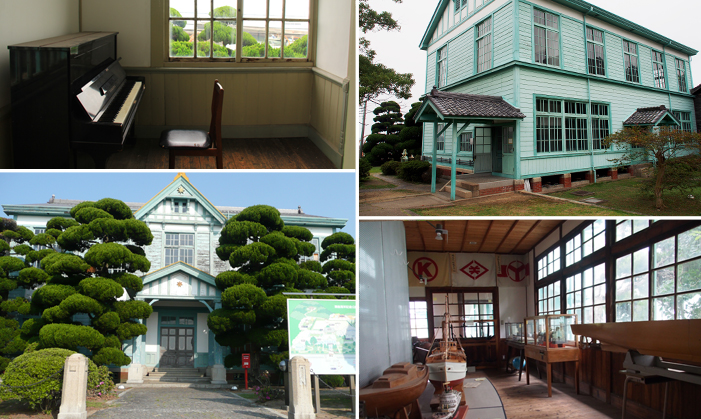 Japan's first maritime school was founded in 1897 on Awashima Island.Alumni of this school embarked on careers that took them all across the ocean. After the school was closed in 1987, the building was preserved and remains to this day. The current museum was the school building, originally built in 1920 and houses many artifacts and models related to maritime studies. Look around the grounds to see a historic anchor and bell. The maritime school was the setting of the popular animated movie, Kikansha Sensei.
Address
Awashima 1541 Takuma-cho, Mitoyo, Kagawa
Phone
0875 – 84 – 7884
Hours
9:00 – 16:00
Entry
Free
Closed
Mondays, except holidays (will be closed following day instead)
Dec. 29 – Jan 3
Copyright © 2018 三豊市観光交流局. All Rights Reserved.