Mt. Asahi Shinrin Park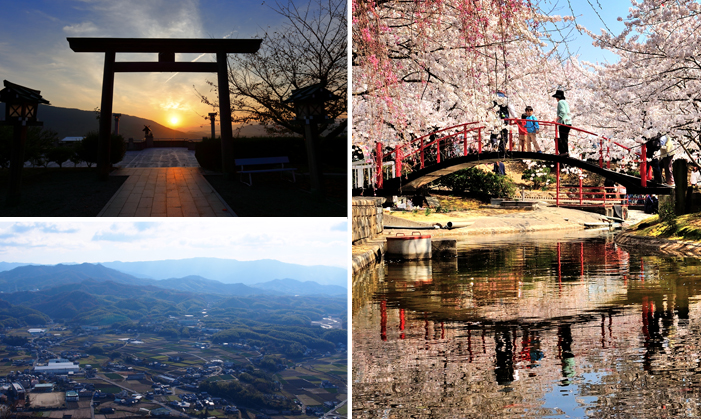 Mt. Asahi, known to many locals as "Mt. Asebi" stands 238.2 meters tall in Eastern Takase-cho.
The name, meaning "morning sun," was chosen because the mountain is believed to be the first place hit by the sun's rays in the morning. Mt. Asahi Shinrin Park is located at the mountaintop and was created through the locals' hard work and cooperation. Open to all, the park can be reached by hike or by car. The lookout point was built in the style of a castle tower and overlooks Mitoyo, the Asan mountain range, and the faraway Seto Inland Sea.
The mountain's scenery changes with the season, but remains picturesque year-round. In spring, over 2000 cherry trees bloom for a 360 degree shower of flowers.
Complete with a long slide and other playground equipment, this park is also great for families with kids!
| | |
| --- | --- |
| Address | Shita Asa 3829-14 Takase-cho, Mitoyo, Kagawa |
| Phone | 0875-73-3012 (Japanese only) |