Nio Wind Cave
Have you heard of the Nio Wind Cave?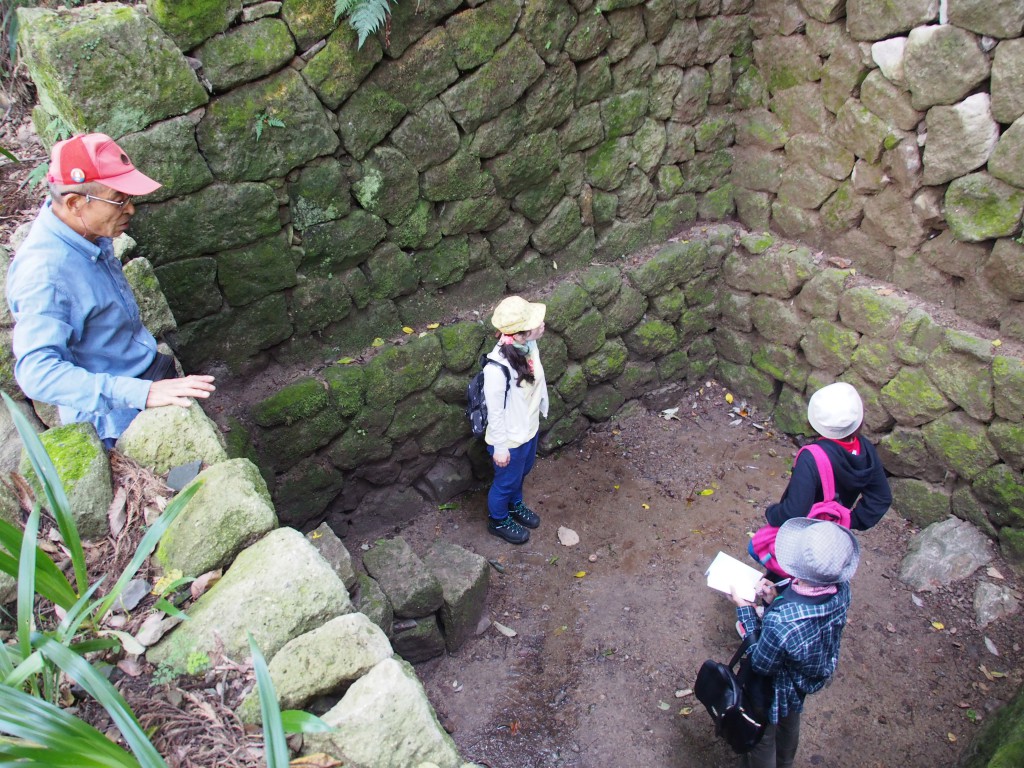 It's located on Mt. Shio.
The wind cave is about 15 minutes walk along the mountain path.
What's a Wind Cave?
A wind cave is created when a grotto or crevice allows wind to pass through a mountain.
While the wind is underground, the temperature and pressure are affected.
Air leaving the wind cave feels cooler and stronger than that entering the cave.
No matter how hot and sunny the day, the air coming from the cave tends to stay at
about 15℃. For this reason, when the cave was discovered in 1097 it was used
as a location to raise temperature-sensitive silkworms.
Nio is not the only place in Kagawa with a wind cave. There is another in Mt.
Takahachi that is used to study geology and agriculture.
On the day of our visit, the cave was 12℃.
The inside was cool and refreshing.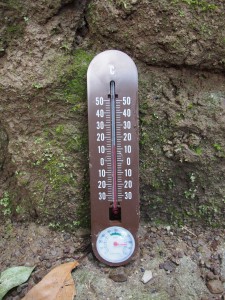 There are even some cute ♡ benches in front of the wind cave!
There's more on Mt. Shio than just the wind cave, too.
There's the Mountain Cherry Lookout where you can overlook lots of mountain cherry trees.
Come in the spring to see the blossoms!
If you hike a little further you'll come to the second Lookout Point overlooking the Mino plains.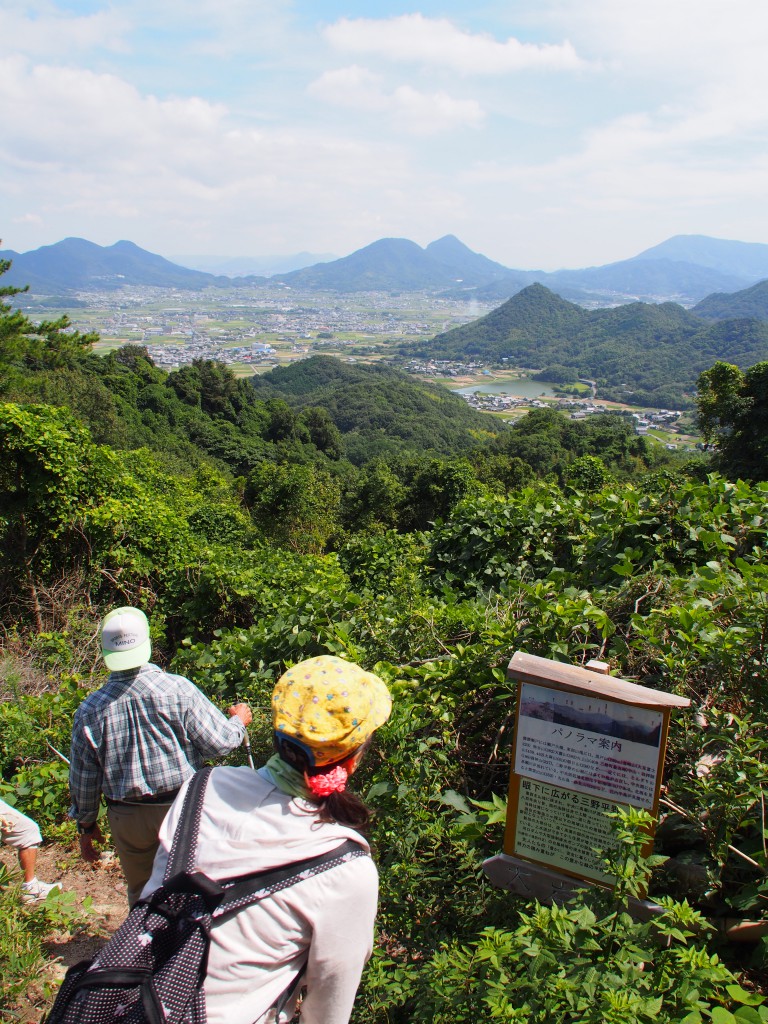 From this angle you can practically see the whole Shonai Peninsula!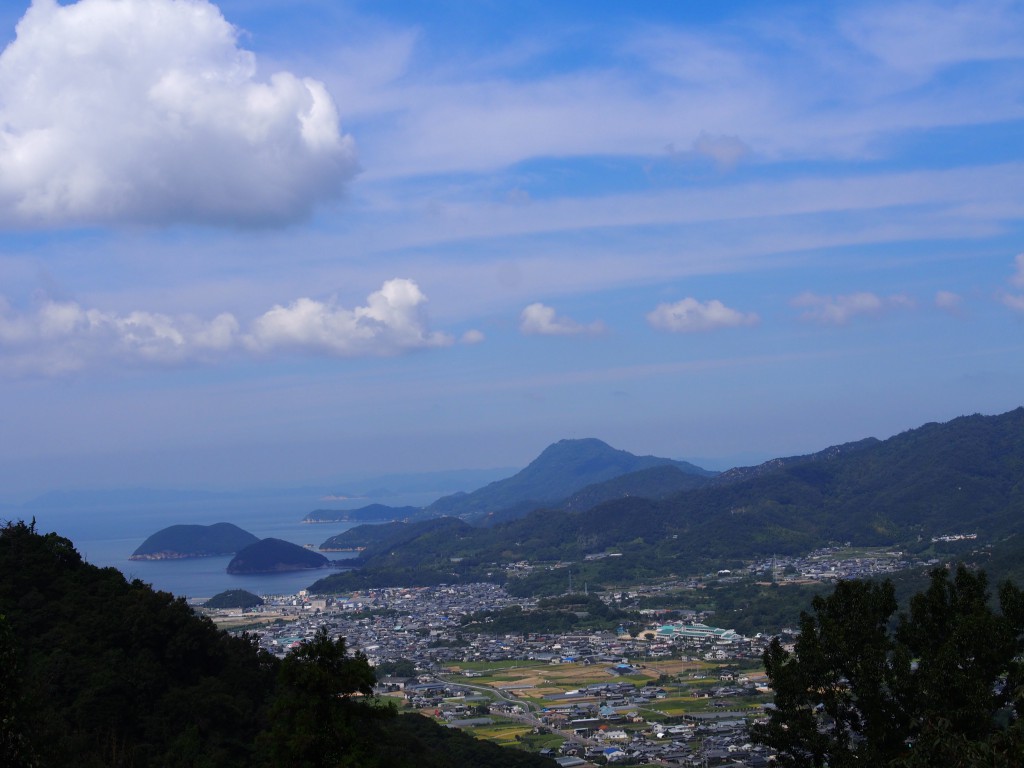 Lookout for Maruyamajima Island and Mt. Shiude!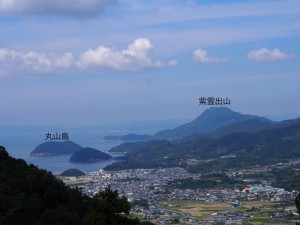 This view has no wrong angles!
Mt. Shio Wind Cave Information
★Parking
15 – 20 cars can fit in the parking lot.
Look for this sign to know you're in the right place.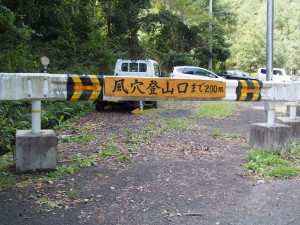 ★Hiking from the Parking Lot to the Wind Cave
①Distance from the parking lot to the trailhead: approx. 200m (5 mins.)
②Distance from the trailhead to the Wind Cave: approx. 400m (10 – 15 mins.)
★Additional Visiting Information
The Wind Cave is located in the base of Mt. Shio at 163m above sea-level.
Mt. Shio itself is 426m tall.
Please wear comfortable, hiking-appropriate clothes for your visit.
The land around the wind cave is private property and can be visited due to the owners' kindness. Please be respectful of the following rules:
①No smoking
②There are no garbage cans. All trash brought onto the mountain must be removed.
③Please do not pick or cut any of the foliage.