[ Announcements ]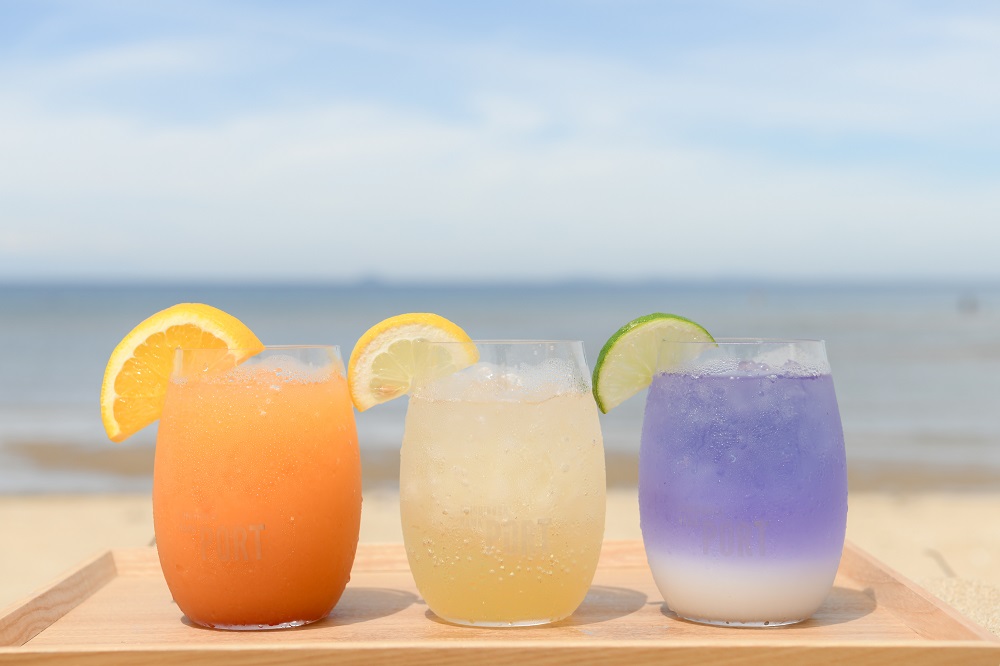 Skip the parking lot traffic jam!
Click the photo to reserve parking for weekends and holidays in May.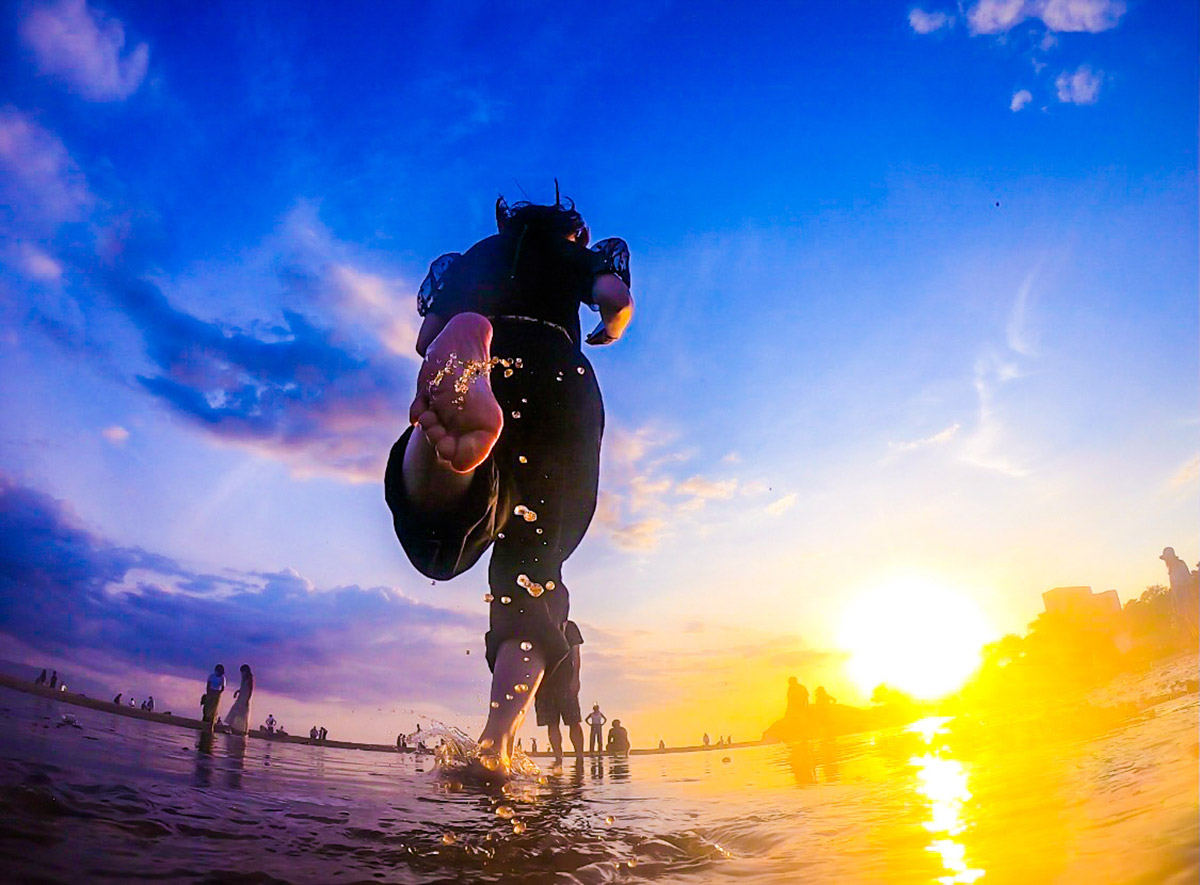 Check out the official Chichibugahama Instagram!
Send us your Chichibu pics♪
Tag : #父母ヶ浜ぐらむ 
Follow: @chichibugahama_gram

What is Chichibugahama Beach?
Chichibugahama is a kilometer-long beach in Mitoyo, Kagawa.
For years it has been a popular beach spot for swimmers.
When low tide and the sunset coincide,
anyone can take beautiful reflective photos,
like those from Bolivia's salt flats.
Elected Japan's best
sunset spot.

Popular on social media!
More and more visitors since 2017.

Chichibugahama Beach at low tide.

Sea and sky meld together
into a world of imagination.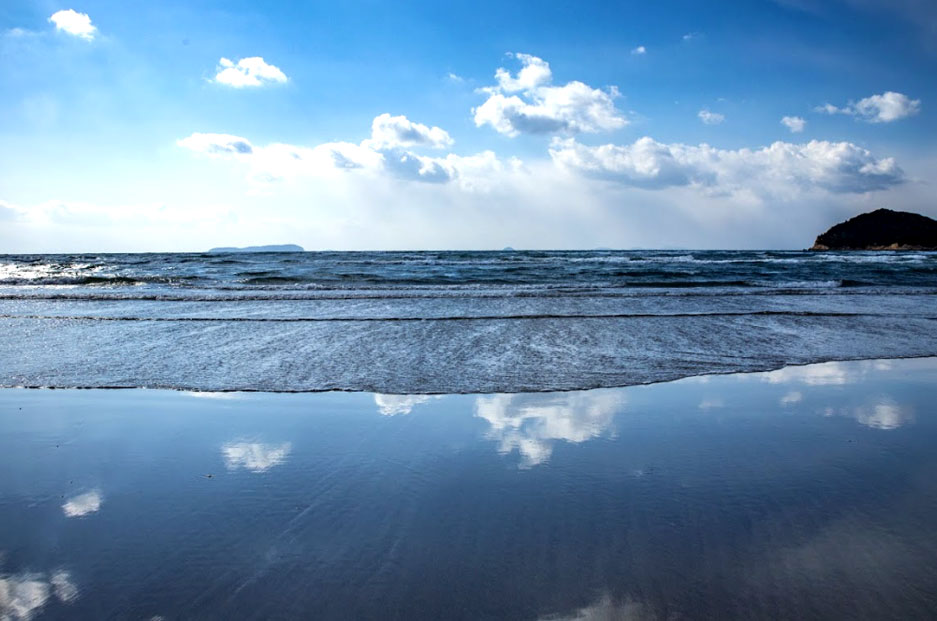 The Chichibu Committee
Fighting for more than 25 years
to keep Chichibugahama open and beautiful.
Read More
Directions to Chichibugahama Beach
Getting to Mitoyo

Cars
GPS Address: 203-3 Nio Otsu, Nio-cho, Mitoyo, Kagawa (香川県三豊市仁尾町仁尾乙203-3 父母ヶ浜海水浴場)
Approx. 20 minutes from the Sanuki Toyonaka or Mitoyo-Tossaka exits on the Takamatsu Expressway.
Mitoyo Community Bus
(Runs Monday-Saturday excluding holidays)
Timetable
Nio Line Community Buses do not run on Sundays, holidays, or during the New Year's holiday (12/29-1/3)
Hearts Shuttle Bus
Connecting visitors to the sea and sky. Ride all day for just ¥1,000! Pay once and see everything the area has to offer.

Taxis
Fare: about ¥2,200 one-way


・Takuma Kotsu: 0875-83-3136
・Sakura Taxi: 0875-72-5048
・Kawata Taxi: 0875-72-2918
Other
Rent-a-Cycles

e-bikes available by Takuma Station


Rental Fee: ¥1,100/4 hours, ¥1,650/8 hours
Hours: 9am - 5pm
Riders must be at least 141cm (4'8") tall and at least 12 years of age.

See More Info

Rental Motorcycles

50cc scooters available by Takuma Station


Rental Fee: ¥2,200/4 hours, ¥3,300/24 hours
Hours: 9am - 5pm
Riders must be at least 20 years of age.

See More Info

Rental Cars

Takuma Station Rental Cars
OPEN Air Rental Cars

Takamatsu Airport Rental Cars
Heisei Car Rentals

― Area Map ―
Parking Information
Fee
General: Free, 275 spaces
L Buses: \2,500
M Buses: \1,000
S Buses: Free
Address
203-3 Nio Otsu, Nio-cho, Mitoyo, Kagawa
(香川県三豊市仁尾町仁尾乙203-3)
Contact
Mitoyo Tourism & Exchange Authority: 0875-56-5880
↓Parking, Construction, Lost items, Swimming↓
Chichibugahama Port: 070-2272-7061
Caution
Parking on the road is prohibited.

※Click the map to see a larger image.
― Photo Tips ―
▲ Position the camera as close to the water's surface as possible.

▲ Beautiful photos, even on a phone.

▲ Use the tide pools as your mirror.

▲ Photograph from the inland side facing seaward.
Pro Tips!
・Photograph from a low angle.
・Shoot from just above the water's surface.
・Subjects should stand as close to the water's edge as possible.
Your Results Will Vary
by How Close it is to Sunset
Several Hours Before

Just Before

'Magic Hour' After
What to Bring
Sandles
Rain Boots
Towels
Beach Blanket
― Caution ―
Please blur or get permission for others appearing in the background of your photos.
No littering! Chichibugahama Beach is kept clean by volunteers.
― When to Visit ―
① Sunset at Low Tide

Low tide reveals tide pools.
Use these as your mirror.

② Avoid Wind and Rain

Wind and rain will create ripples in
the water. Wait for the evening calm
to get the clearest reflections.
Dates When Sunset and Low Tide Coincide 2022
Plan to Arrive 30min - 1hr Before Sunset!
Download as a PDF
Month
Dates
Sunset
Jan.
Sat 1/1 – Wed 1/5
17:10
Thurs 1/13 – Sat 1/22
17:20
Sat 1/29 – Mon 1/31
17:30
Feb.
Tues 2/1 – Sat 2/5
17:35
Sat 2/12 – Tues 2/22
17:50
Sun 2/27 – Mon 2/28
18:00
March
Tues 3/1 – Wed 3/9
18:05
Mon 3/14 – Fri 3/25
18:15
Mon 3/28 – Thurs 3/31
18:25
April
Fri 4/1 – Sun 4/10
18:30
Tues 4/12 – Sun 4/24
18:40
Wed 4/27 – Sat 4/30
18:50
May
Sun 5/1 – Mon 5/9
18:55
Fri 5/13 – Sun 5/22
19:00
Fri 5/27 – Tues 5/32
19:10
June
Wed 6/1 – Tues 6/7
19:15
Mon 6/13 – Mon 6/20
19:20
Mon 6/27 – Thurs 6/30
19:20
Month
Dates
Sunset
July
Fri 7/1 – Wed 7/6
19:20
Tues 7/12 – Tues 7/19
19:20
Mon 8/1 – Thurs 8/4
19:10
Aug.
Wed 8/10 – Wed 8/17
19:05
8/20~8/28
18:55
Wed 8/24 – Wed 8/31
18:40
Sept.
Thurs 9/1
18:30
Thurs 9/8 – Thurs 9/15
18:15
Thurs 9/22 – Fri 9/30
17:55
Oct.
Thurs 10/6 – Thurs 10/13
17:40
Fri 10/21 – Fri 10/28
17:20
-
-
Nov.
Fri 11/4 – Fri 11/11
17:10
Sat 11/19 – Sat 11/26
17:00
-
-
Dec.
Sat 12/3 – Sat 12/10
16:55
Mon 12/19 – Sun 12/25
17:00
-
-