Kamo no Koshi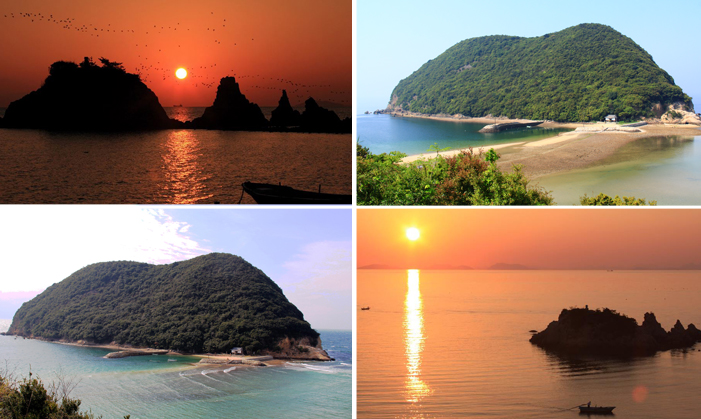 It is said that Urashima Taro rescued the turtle on the beach at Kamo no Koshi. During low tide, the sea recedes and visitors can walk across to Maruyamajima Island. It's also famous for its beautiful sunsets. Get yourself into the fairy tale mindset and you visit this area that is quite literally legendary.
Address
Kamo no Koshi, Ohama, Takuma-cho, Mitoyo, Kagawa
Phone
0875-56-5880
Parking
Available
※Please be considerate of the locals when you park. Parking overnight or for extended periods of time is not permitted. The city is not responsible for any incidents that occur in the parking lot.
※Parking on the road is not permitted at any time.※
▼Additional Parking information:
Click here
Copyright © 2018 三豊市観光交流局. All Rights Reserved.